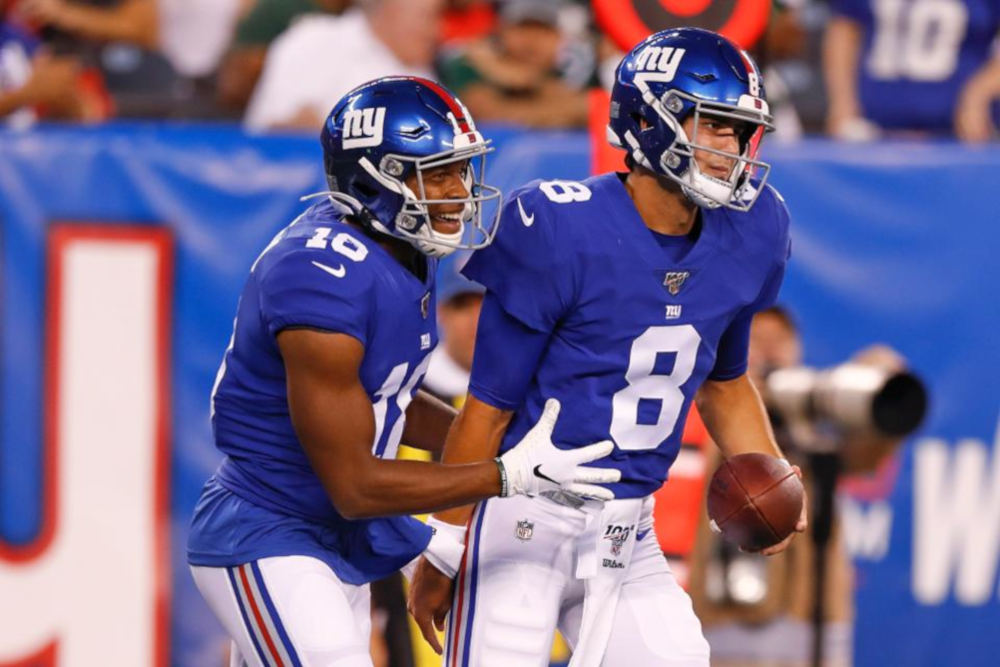 Big Blue played its first preseason game of the year last night, and while some of it was the same old shit, there were a few bright spots plus a supernova called Daniel Jones.
The Giants got off to a slow start by letting the Jets easily march for a touchdown. Things didn't improve when Eli and company took the field and had a quick three-and-out. Eli looked much as he has the last few seasons, emphasizing the need to move on from him. On the next possession, Daniel Jones and the first team offense put together a brilliant five-play, 67-yard drive that ended with a genius needle-thread touchdown pass. It couldn't have gone better for the rookie, who trended on Twitter for hours afterward and became an instant superstar.
DAAAAAAAMN Daniel! 👀 pic.twitter.com/y916nWoLqO

— New York Giants (@Giants) August 8, 2019
One of the bright spots was the offensive line. All four QBs played, and each of them had sufficient time to throw, for the most part. There was only one sack allowed in all four quarters. This is a big improvement. In addition, the defense intercepted Jets' QB David Webb on back-to-back possessions. This was nice to see, especially against a former teammate.
So yeah, it was a preseason game, and we shouldn't get all worked up over one fantastic drive. But. It was so pretty. Go Giants. And I'll just leave this here..